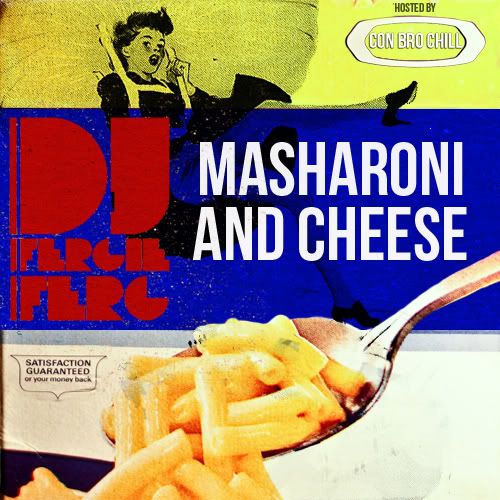 Today's Mashup Monday goes to DJ Fergie Ferg, who recently released his mashup album, Masharoni and Cheese. I love Mac & Cheese and I like this mashup mixtape almost as much. He is the kind of DJ with a crazy amount of mashing but it all flows perfectly.
Number 1 reason to download this mashup: "Flippy Floppys". LISTEN NOW:
http://bandcamp.com/EmbeddedPlayer.swf/track=2621868813/size=venti/bgcol=FFFFFF/linkcol=4285BB/
My other favorites include "Good Source of Antioxidants", "La La La Lean", "I've Got Bassssss" and "It's For The Look". For more on Portland, Oregon DJ Fergie Ferg, check out his
homepage
. Enjoy!